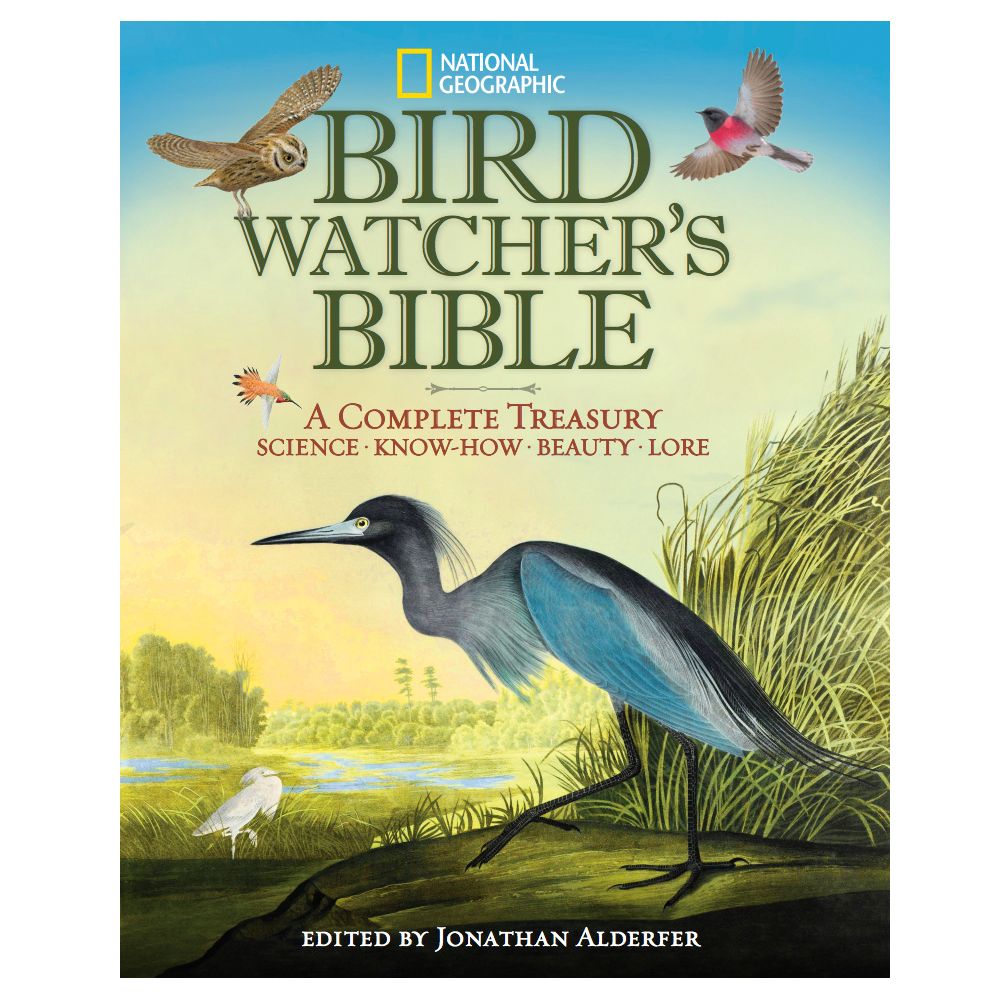 National Geographic's
Bird Watcher's Bible
is a real gem. Oh, I guess the subtitle says it..."
A Complete Treasury: Science - Know-How - Beauty - Lore
". That is exactly right!
Over the last week I've enjoyed reading many portions of the book and perusing its pages. I find it hard to describe this book as it's a potpourri of all things bird and birding and it's a lot of fun to read. It's not really a reference book, but more of a coffee table book that is nice to curl up with in your cozy living room for a great read, whether you have minutes or hours to enjoy it. The photography and art is classic NatGeo high quality. The factoids sprinkled throughout the book are awesome. The writing is excellent and features contributors like Jonathan Alderfer, Kimball Garrett, Catherine Herbert Howell, and birder favorite Scott Weidensaul.
My kids have also picked up the book and flipped through its pages gleaning fascinating facts to point out to me. This is a great gift for the birders in your life. I've wondered about the use of word "Bible" in the title, but I think it may be appropriate as it is chuck full of good stuff that we all should remember and apply in our birding lives.
Sharon Stiteler, the Birdchick, emailed me recently to point out that on page 213, there is a inset box on the page (shown on the right) listing the Top 10 Most Common Bird Blogs. We made the list...WAHOO!!! Cheers to the BirdingIsFun.com contributors and especially the readers that have made this website what it is.